Ditch The Sump In Your Foxbody Mustang Fuel Tank!


Are you tired of seeing the filter and pump hanging below the fuel tank or cell of your foxbody mustang? Gone are the days of hearing that loud electric inline pump buzzing over your stereo system. Holley is pleased to introduce their new '83-'97 Ford Mustang fuel pump module which places a 525LPH pump inside of a factory EFI tank! Featuring 6 AN O-ring ports for feed and return lines, it includes a replacement sock and lock ring to make this install a breeze. Read on to learn more about this awesome setup!'83-'97 Mustang Fuel Pump Module

Holley's new direct-fit fuel pump module will drop into any 1983-1997 Ford Mustang EFI fuel tank without modifcations! Designed to house a 525LPH fuel pump, this module is capable of supporting up to 1200HP on EFI applications! The black anodized flange includes a 6 AN O-ring port for both easy connections to your feed and return fuel lines. The kit includes the assembled module, new filter sock, flange o-ring, and the tank lock ring. Ditch that sumped fuel tank and noisy electric inline pump, and switch to Holley's new fuel pump module today!

Note: Pump capable of supporting 1200 HP EFI,
1450 HP Carbureted (HP Rating @ 60 PSI at 13.5 Volts / 16.9 AMP Draw).
Note: Pump designed for use with Gasoline or E85 Fuels.

PRODUCT BULLETIN (PDF)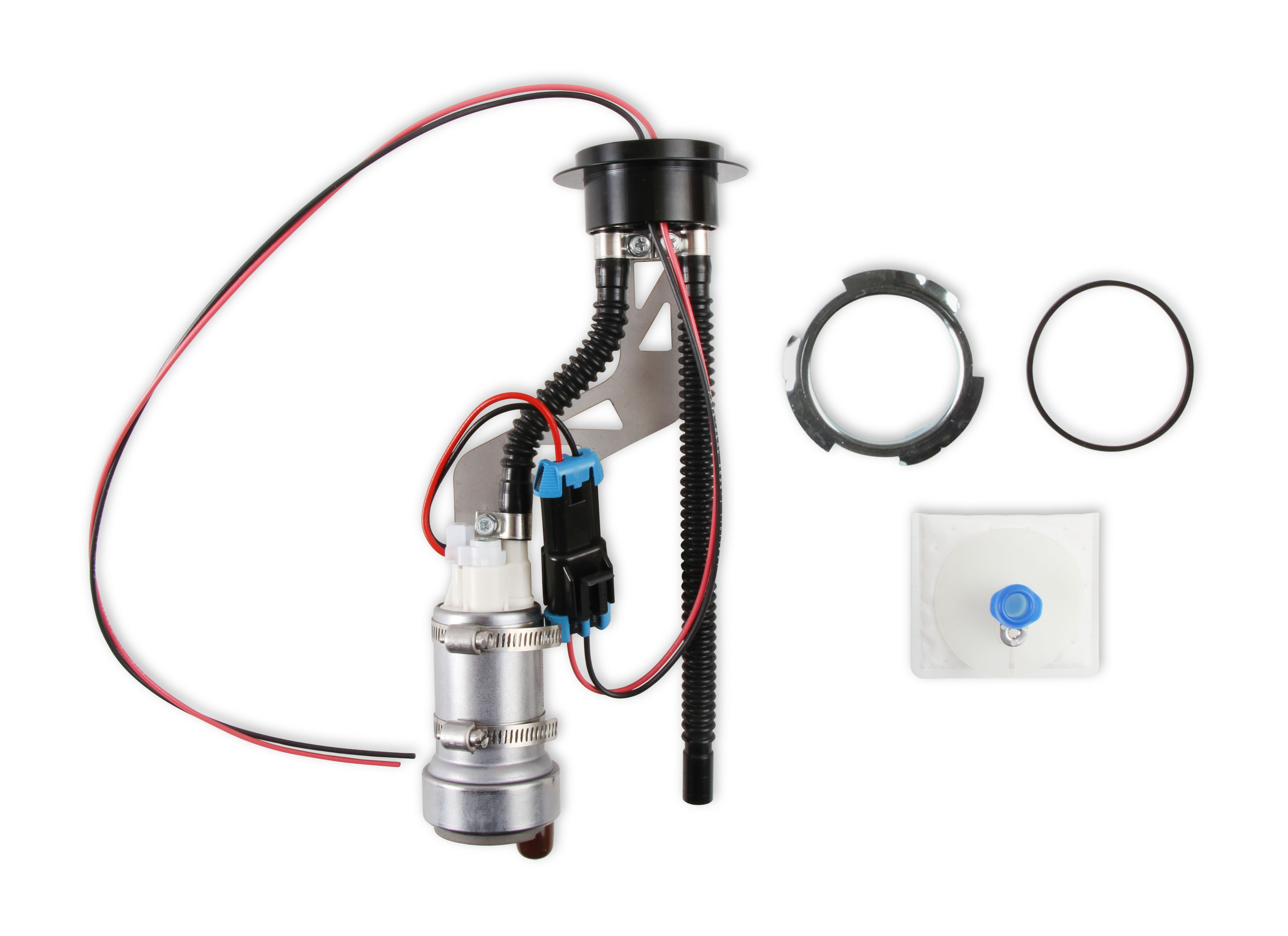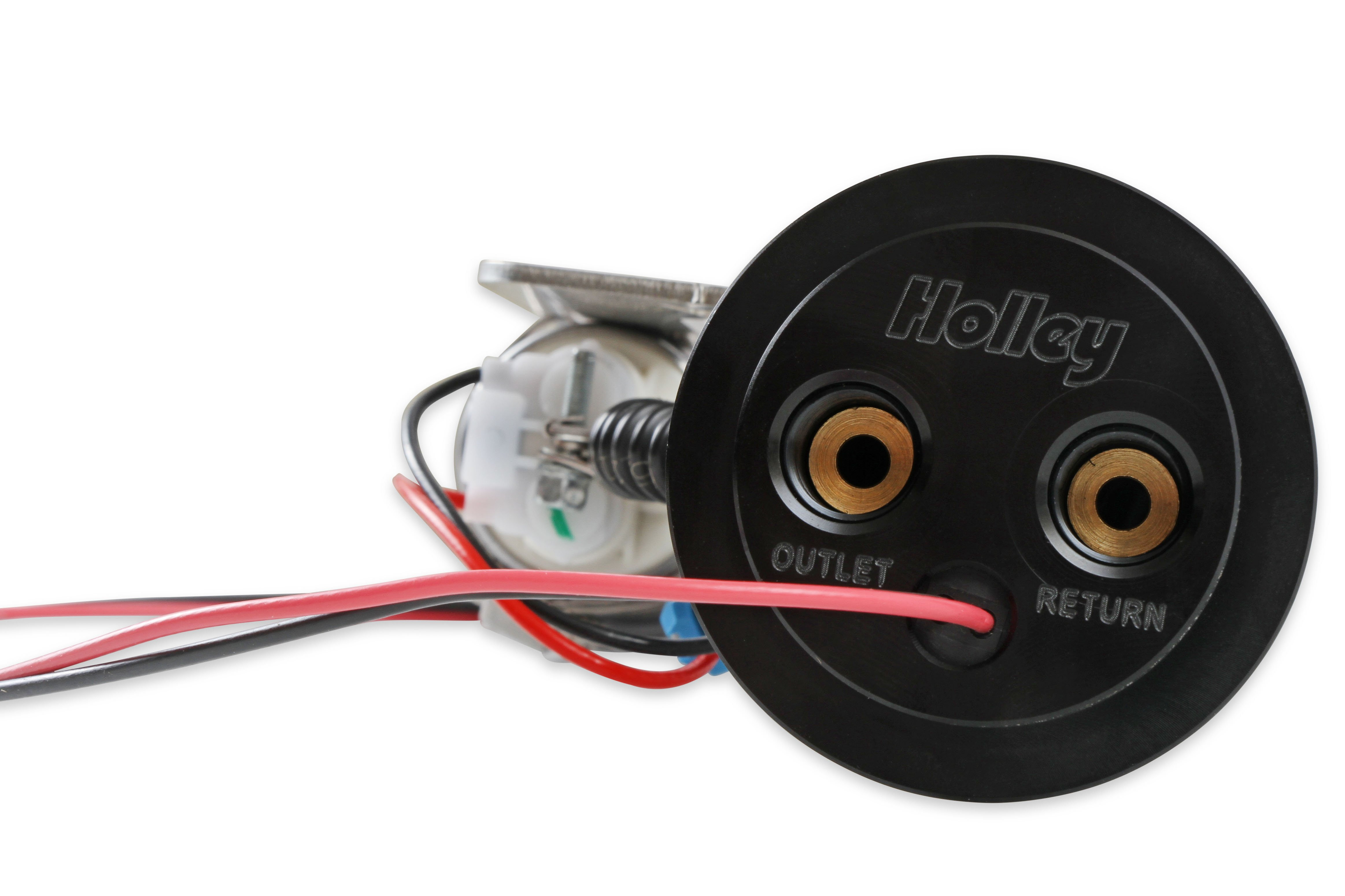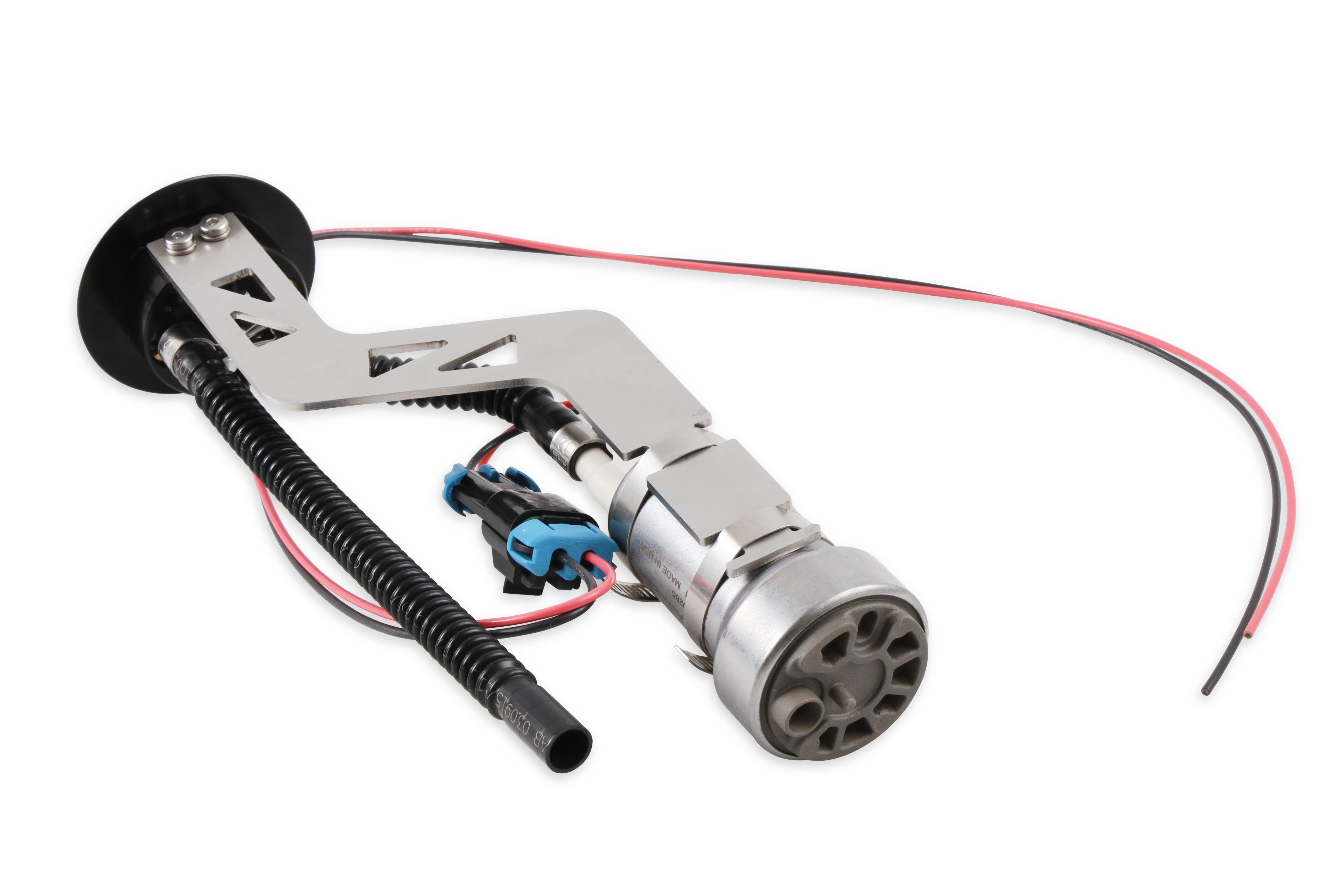 Click here to contact us about pricing!